InTRAC represents it's member telephone companies within the state of Indiana to provide telephone relay service to comply with the Americans with Disabilities Act of 1990.
FORMS for companies remitting the surcharge
Word .doc / .pdf
Indiana Telephone Relay Access Corporation Statute I.C.8-1-2.8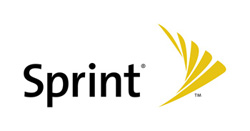 About Sprint, our relay provider
Sprint Corporation has provided telephone relay service since 1990, and began service in Indiana in 1992. At present, they serve 33 states as well Puerto Rico, New Zealand and the switchboard for the Federal Government in Washington, D.C. Sprint has 11 Relay Centers throughout the nation.
Sprint Relay
Sprint is committed to providing the kind of relay service that makes it possible for people to reach out to the world and communicate without giving it a second thought. State-of-the-art technology and equipment is used in bringing service to hundreds of thousands of relay customers. For example, Sprint Relay's system lets callers store personal reference information such as frequently dialed numbers, preferred call type, long distance carrier, and other data. This allows calls to be processed faster and more efficiently.
Operators that process the relay calls are referred to as Communication Assistants (CAs) or Relay Agents. Sprint's Agents receive extensive training and are routinely monitored and tested to ensure the quality of performance remains high. So, whether you're chatting with a friend or closing an important business deal, you can depend on the quality of Sprint's relay service.
All Sprint Relay calls are strictly confidential. Federal law requires strict confidentiality for the operators. No part of the conversation between two callers is revealed or saved.
Training of Sprint Communication Assistants
CAs are specially trained and sign a confidentiality statement so all conversations are kept private. The operator simply facilitates the call and none of the conversations are divulged. Operators will not participate in conversations for any reason. When a TTY user is speaking with a standard phone user, the operator types what the hearing user is saying and then the operator will voice what the TTY user is typing. Operators will type everything they hear, including background noises, such as barking dogs or crying babies.
All CAs participate in 20 hours of Diversified Culture. Sprint utilizes videos, role play, group activities and discussion groups to educate its employees on the different needs of their customers. Customers will benefit from Agents who participate in role playing that incorporates varying levels of ASL difficulty throughout the initial training program. CAs spend approximately 25 hours practicing simulated calls on a training prototype that functions precisely as the actual relay equipment. The CAs must demonstrate their proficiency in translating material to a training supervisor.